Mary Magdalene's Audio Guide to the South of France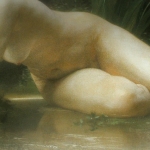 Listen in on the 11th and the 22nd of every month for six months at 8 pm CET!
Oh yes, dearest friends, it is here after years of people asking for it! A 12-part Audio Guide following the footsteps of Mary Magdalene throughout the South of France. Her mystical Christianity focused on an intimate marriage with the divine, leaving her precious legacy safely hidden in the land for future initiates to receive.
Saintes Maries de la Mer
Peyrepertuse
Gorge de Galamus
Mt Bugarach
Rennes Les Bains
Rennes Les Chateau
Montsgeur
Mt Soulerac
St Baume
St Maximin
Unknown Tomb of Mary Magdalene 
Vezelay
and a 'special' 13th ...
Read more and Register HERE for the step-by-step making of this incredible guide that is both mystical, practical and knowledgeable. These 13 calls are both Live and Recorded.